Description
Since 1947
Antioxidant Health
Supports Healthy Blood Sugar Metabolism
Non-GMO
Gluten, Wheat & Dairy Free
Kosher Parve
Suitable for Vegans
Dietary Supplement
Cinnamon has been traditionally used to support wellness for thousands of years. Cinnamon natural polyphenols have a beneficial effect on sugar metabolism, helping to maintain healthy blood sugar levels already within a normal range. Alpha Lipoic Acid is an important antioxidant. It helps to generate the primary antioxidant Glutathione, and recycles Glutathione, Vitamins C and E and Coenzyme Q10. It also supports healthy nerve function and the metabolism of sugar.
No Gluten
No Wheat
No Dairy
No Soy
No Yeast
No Sugar
No Sodium
No Artificial flavor
No Sweetener
No Preservatives
No Added Colors
Supplement Facts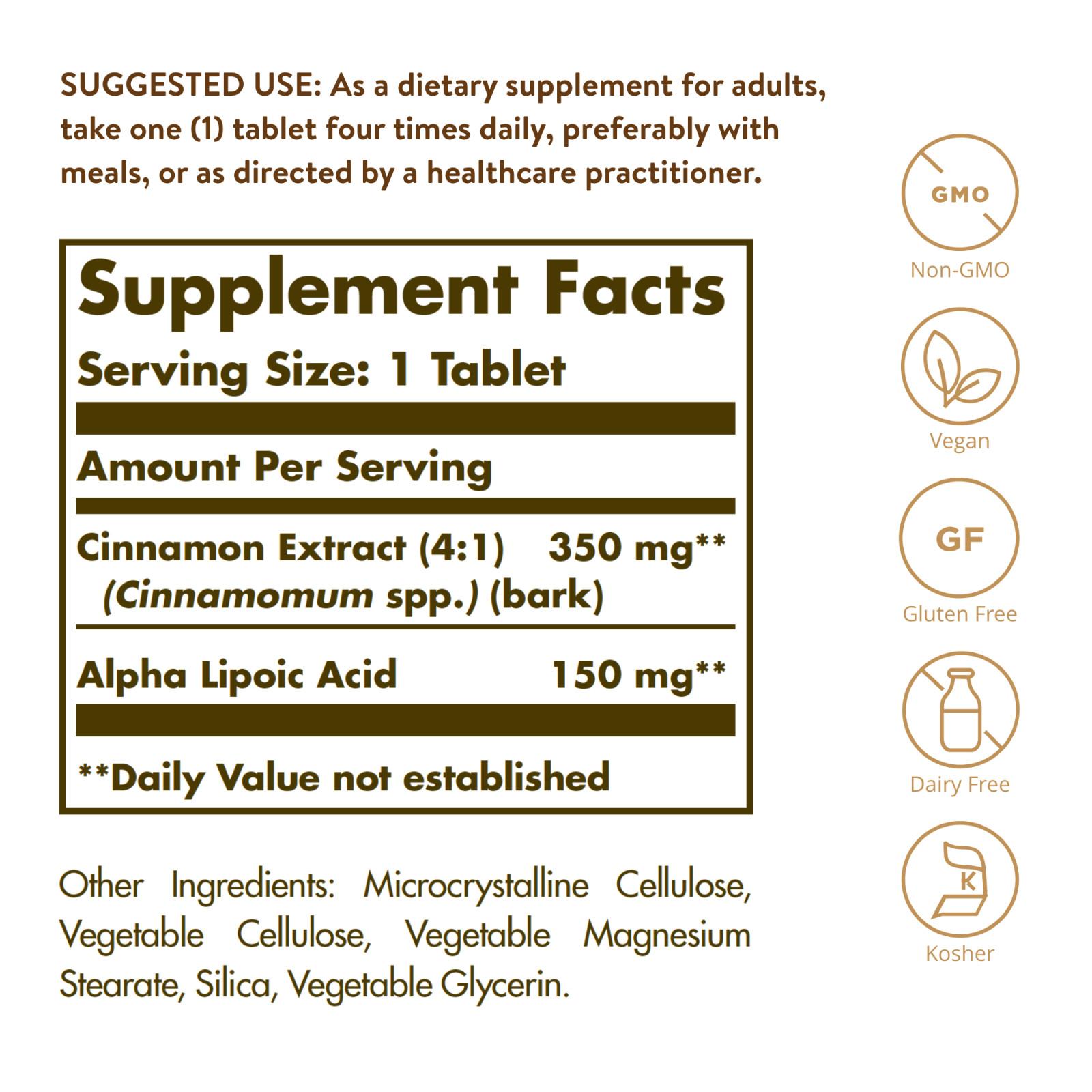 Payment & Security
Your payment information is processed securely. We do not store credit card details nor have access to your credit card information.