Description
Hydrate & Repair
Nourishes and Renews Dry, Dull Skin
Paraben Free
Gluten-Free
Condition: Dry skin in need of a rich moisturizer that nourishes, brightens and helps maintain a healthy oil/water balance.
Solution: Vitamin C & Sea Buckthorn Lotion has been formulated to provide a nourishing layer of moisture to dry skin. Shea Butter, Coconut Oil and Olive Oil help to protect and moisturize the skin. Vitamin C brightens the skin, while Vitamin E and Sea Buckthorn nourish dry, dull skin. Cucumber, Chamomile and Aloe Vera soothe, tone and hydrate the skin. Hyaluronic Acid and Marine Collagen work to improve skin elasticity and draw moisture to the skin.
Supplement Facts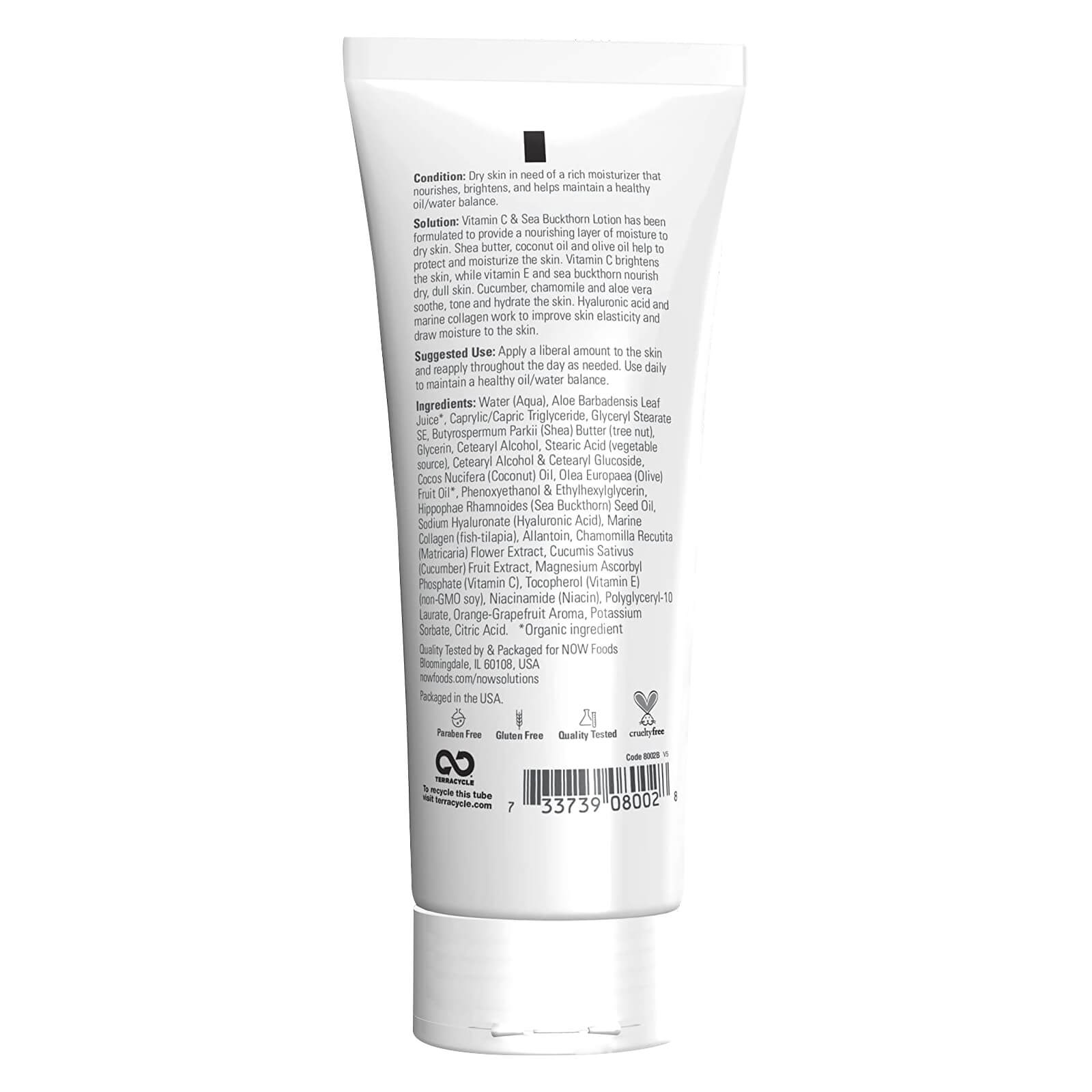 Payment & Security
Your payment information is processed securely. We do not store credit card details nor have access to your credit card information.