---
$10 off $70+ with code:
10MEMORIAL
or
$20 off $120+ with code:
20MEMORIAL
Not Combinable
Description
Suitable For Vegetarians
Sugar and Salt Free
Solgar's Melatonin 10 mg Tablets are a terrific choice for people experiencing occasional sleeplessness, those with jet lag or anyone wanting to promote sound, quality sleep. This product works with your natural sleep cycle to give you the tranquil rest you deserve so you can awaken feeling refreshed and revitalized.
Supplement Facts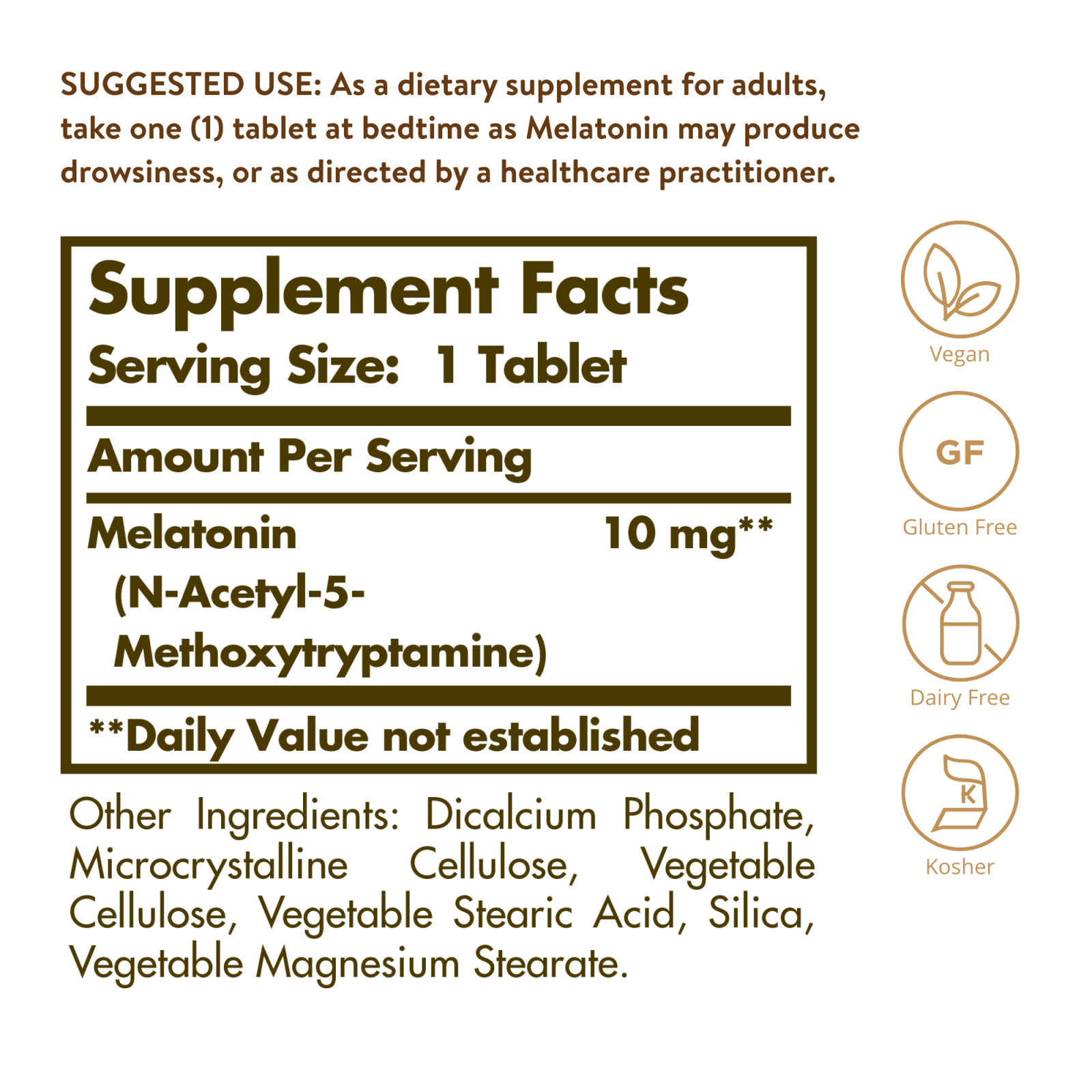 Payment & Security
Your payment information is processed securely. We do not store credit card details nor have access to your credit card information.