---
$10 off orders $75 or more with code:
JULY410
Not Combinable
Description
Herbal Supplement
Healthy Urinary Tract
Plus Uva Ursi & Grape Seed Extracts
Cleanses the Urinary Tract
Cranberry has become an essential component in the promotion of sound urinary tract health.* Cranberry has naturally occurring compounds called proanthocyanidins (PACs) that help to maintain a clean waste stream.* This product makes it simple to support healthy urinary tract function, with each serving delivering 1,000 mg of Cranberry.* For added support, weve also included 300 mg of Uva Ursi Extract and 45 mg of Grape Seed Extract. Natural color variation may occur in this product.
Supplement Facts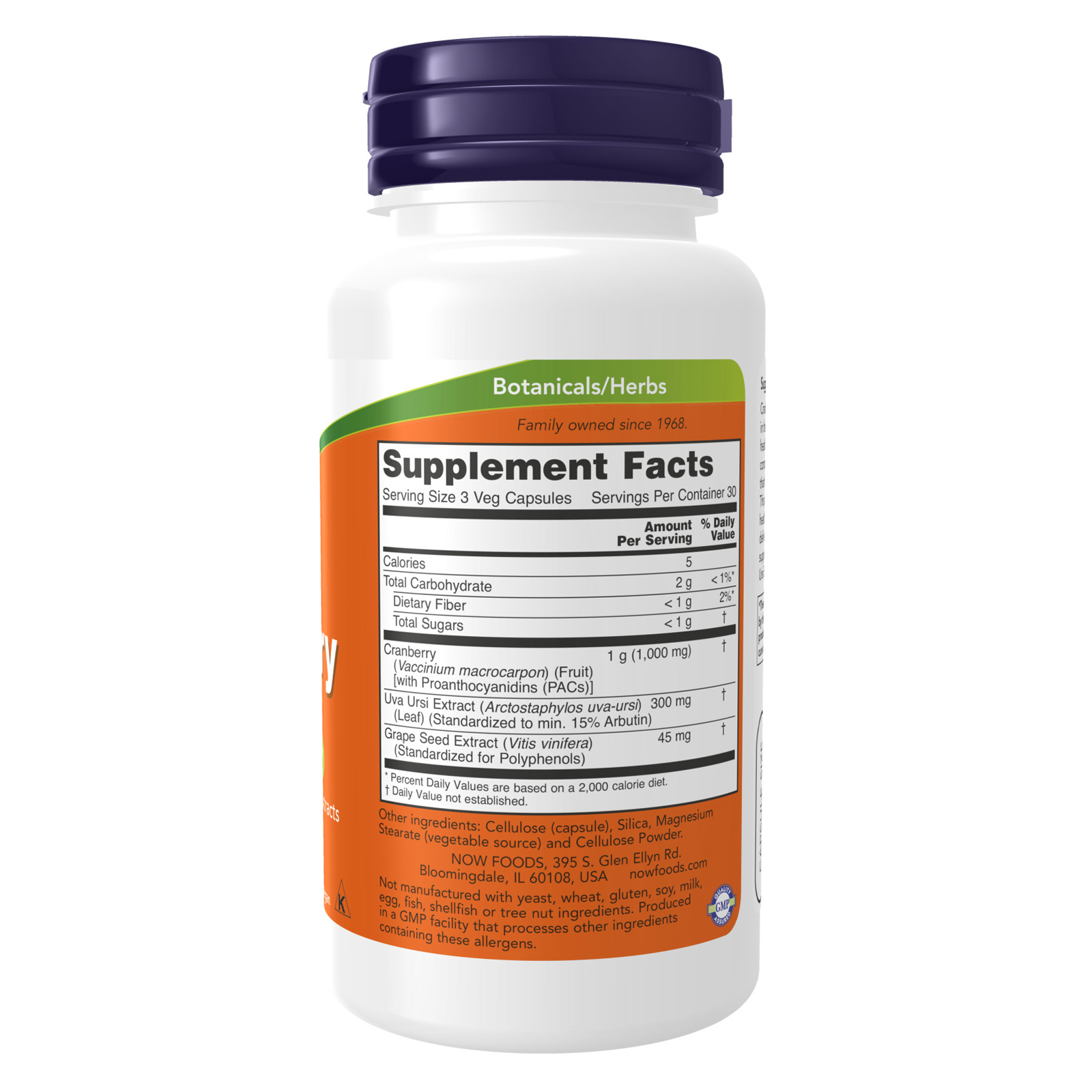 Payment & Security
Your payment information is processed securely. We do not store credit card details nor have access to your credit card information.