---
$10 off orders $75 or more with code:
JULY410
Not Combinable
Description
Cardiovascular Support
Omega-3 Fish Oil + Vitamin D-3
600 EPA / 300 DHA
Molecularly Distilled
NOW Ultra Omega 3-D is our most potent omega-3 formula, with 600 mg EPA and 300 mg DHA per softgel. This product is flavored with lemon oil and also provides 1,000 IU vitamin D-3. From the FDA: "Supportive but not conclusive research shows that consumption of EPA and DHA omega-3 fatty acids may reduce the risk of coronary heart disease. Consuming EPA and DHA combined may help lower blood pressure in the general population and reduce the risk of hypertension. However, FDA has concluded that the evidence is inconsistent and inconclusive. One serving of Ultra Omega 3-D provides 0.9 gram of EPA and DHA." This natural fish oil concentrate is manufactured under strict quality control standards. It is tested to be free of potentially harmful levels of contaminants such as PCBs, dioxins, mercury and other heavy metals. Natural color variation may occur in this product.
Supplement Facts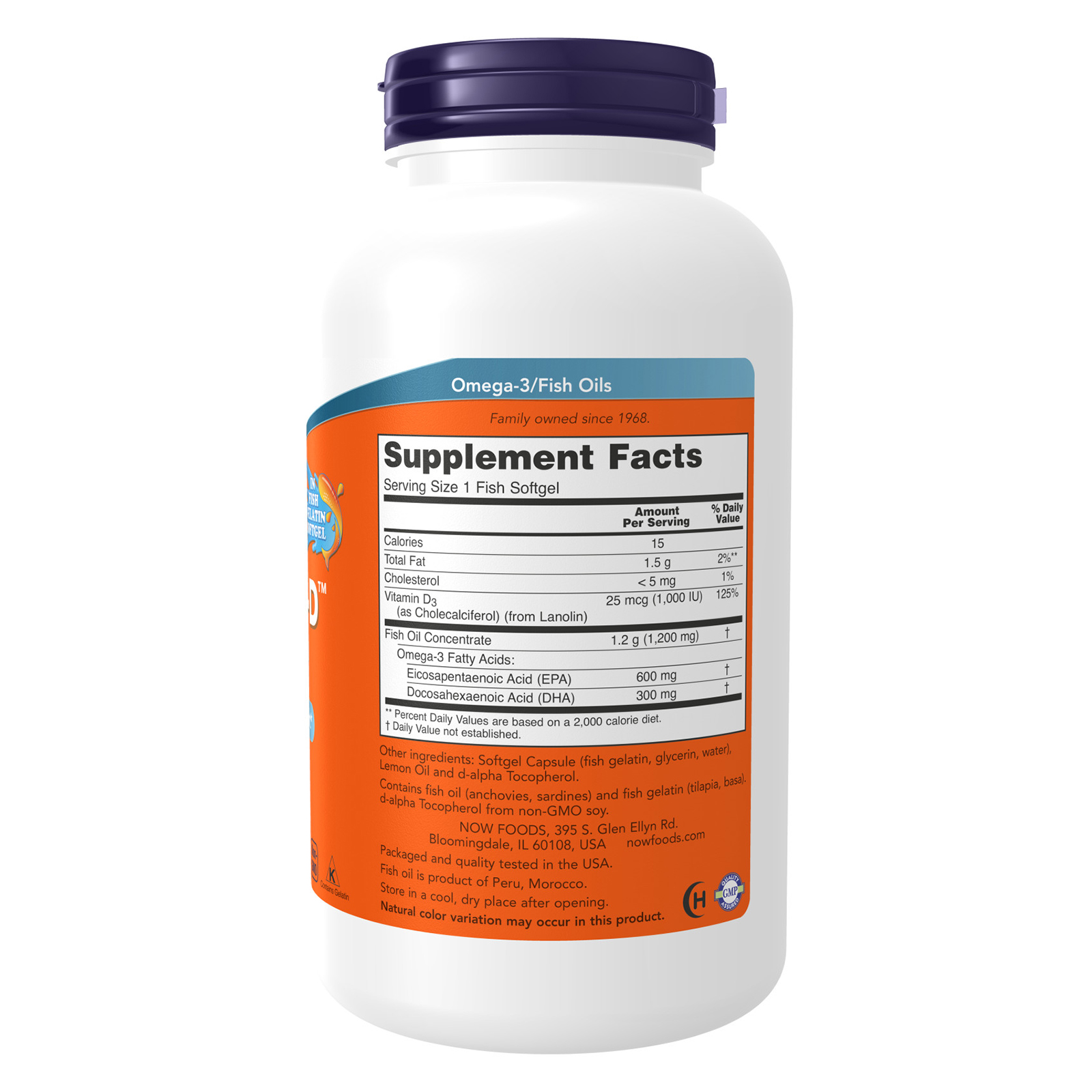 Payment & Security
Your payment information is processed securely. We do not store credit card details nor have access to your credit card information.