---
11% Off Sitewide With Code:
SPRING11
Not Combinable
Description
Sustained Release - Amino SR
Gamma-Aminobutyric Acid
Promote relaxation and a positive mental outlook with NOW GABA 750 mg Tablets.* GABA (gamma-aminobutyric acid) is an inhibitory neurotransmitter, a substance that helps regulate the nervous system by inhibiting excitatory impulses, thereby helping to promote relaxation and ease nervous tension.* GABA Sustained Release (Amino SR) Tablets allow for steady release and more gradual, sustained utilization.
Natural color variation may occur in product.
Supplement Facts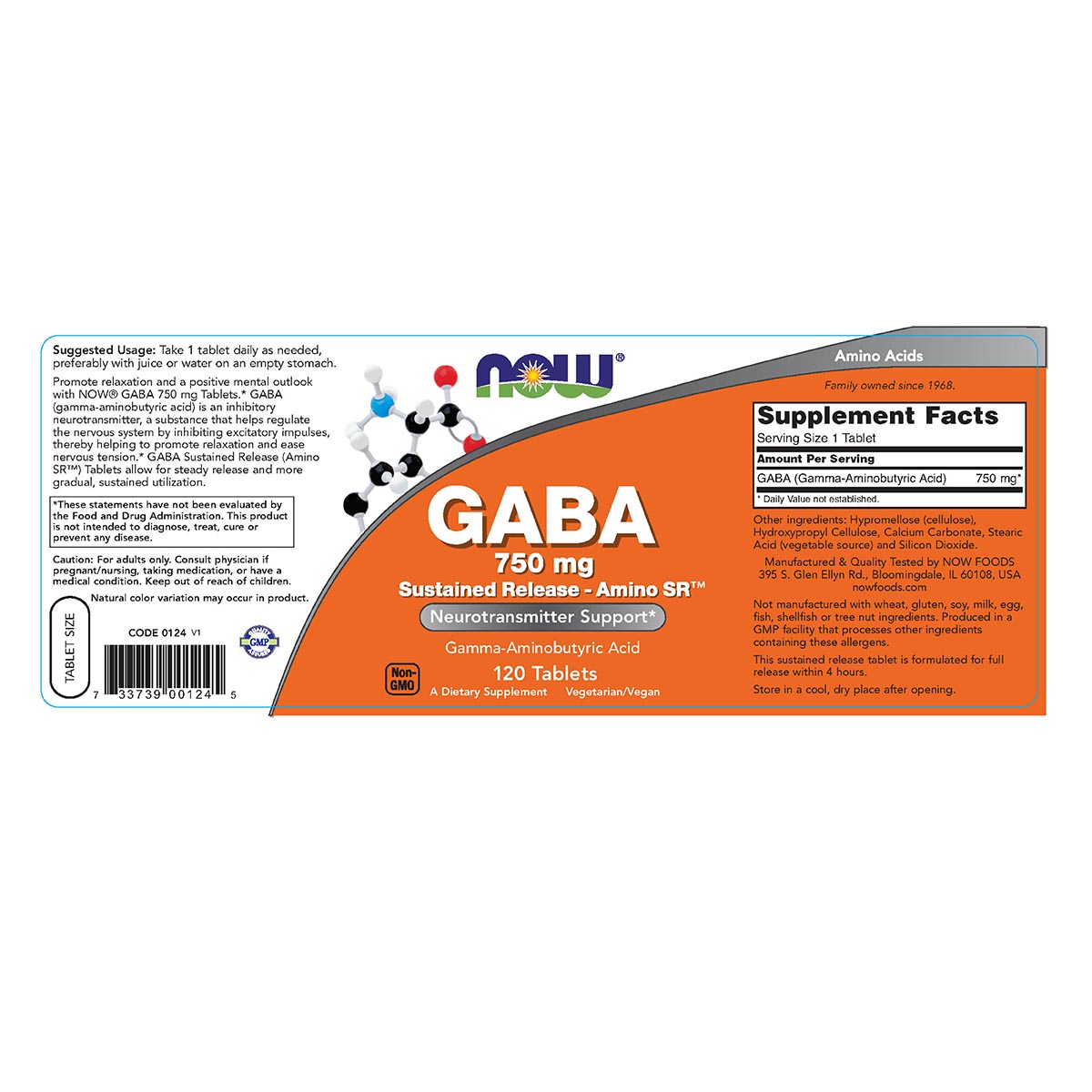 Payment & Security
Your payment information is processed securely. We do not store credit card details nor have access to your credit card information.