Description
Certified Organic
100% Pure
Versatile Skin Care
Skin Softener
Multi-Purpose
USDA Organic
Non-GMO Project Verified
Certified Organic by QAI
Expeller-Pressed and Hexane-Free
NOW Solutions Products Are Not Tested On Animals
Condition: Skin and hair in need of natural nourishment.
Solution: NOW Organic Castor Oil is expeller-pressed from the seed of Ricinus communisand is virtually odorless. While its use is applicable to many other areas of wellness, castor oil is considered by many to be one of the finest natural emollients available today. Also known as Palma Christi (the palm of Christ�), castor oil celebrates a history of use that dates back to biblical times. Since then, it has been used to help moisturize and soften healthy skin and hair, and is commonly used in some of today most popular cosmetic and beauty formulas.
Supplement Facts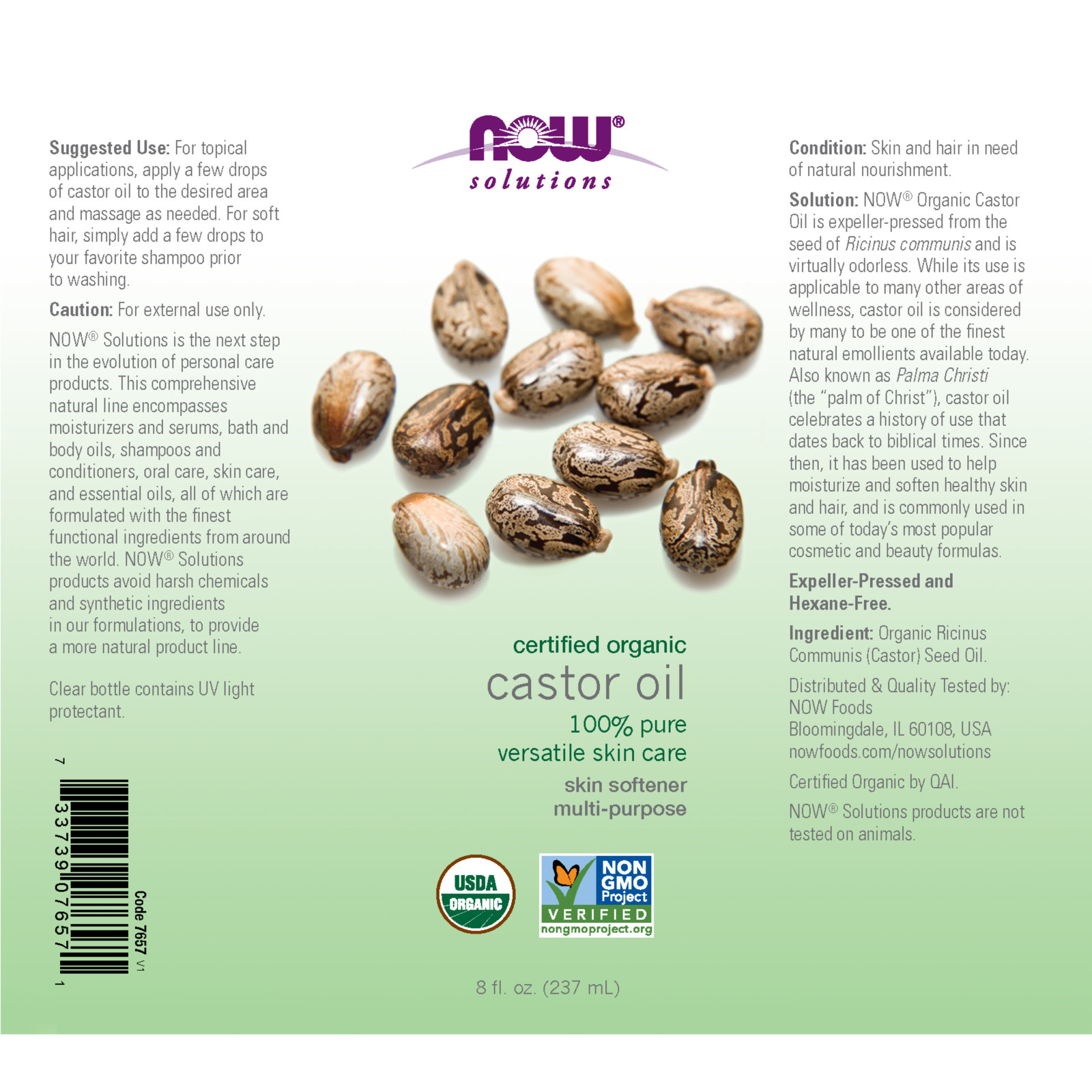 Payment & Security
Your payment information is processed securely. We do not store credit card details nor have access to your credit card information.