Description
Non-GMO
Fluoride-Free
SLS-Free
Gluten-Free
Paraben-Free
Cleanses
Whitens
Fresh Taste
The XyliWhite Advantage - XyliWhite is a remarkable fluoride-free toothpaste gel that uses natural Xylitol as its main ingredient.
Functional Ingredients: Xylitol (25%), Papain (whitening)
Ingredients: water, xylitol (25%), hydrated silica, glycerin, sorbitol, sodium bicarbonate, sodium carbonate, sodium coco-sulfate, carrageenan (Chondrus crispus), tea tree (Melaleuca alternifolia) leaf oil, peppermint (Mentha piperita) oil, spearmint (Mentha viridis) oil, papain, potassium sorbate
Directions: Adults and children 2 years and older: Apply XyliWhite toothpaste gel on to a soft bristle toothbrush. Brush thoroughly after meals at least twice a day, or as directed by your dentist.
Contains Xylitol, do not feed to pets.
Supplement Facts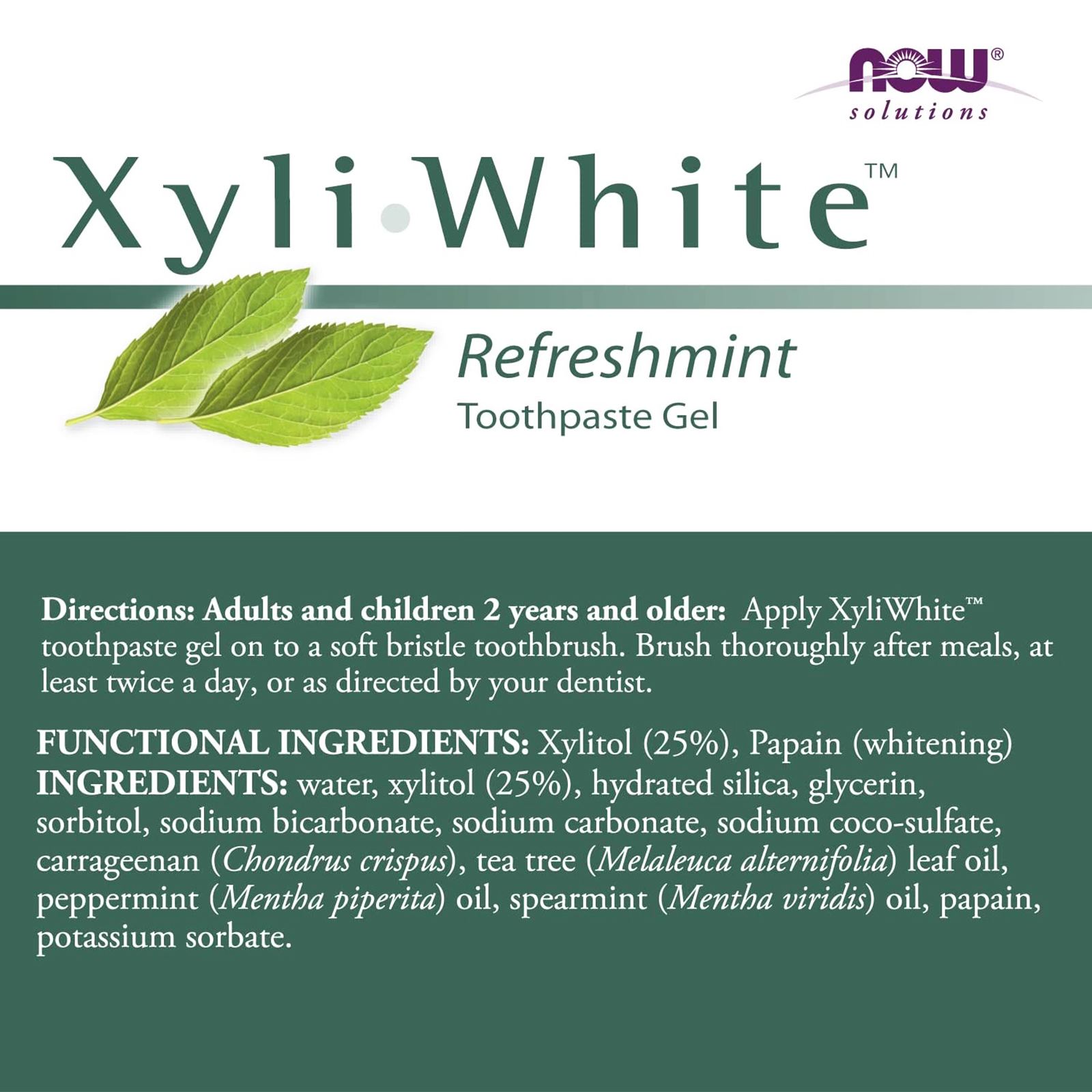 Payment & Security
Your payment information is processed securely. We do not store credit card details nor have access to your credit card information.