---
$10 off orders $75 or more with code:
JULY410
Not Combinable
Description
Phosphatidylcholine is the predominant phospholipid in all cell membranes, including brain cell membranes. It is derived from lecithin. Phosphatidylcholine contains choline, a required precursor for the body to manufacture the important brain neurotransmitter acetylcholine. Phosphatidylcholine helps to promote healthy cognitive function.*
Suggested Use
As a dietary supplement for adults, take two (2) softgels daily, preferably at mealtimes, or as directed by a healthcare practitioner.
Ingredients
Soy Lecithin Concentrate, Gelatin, Vegetable Glycerin.

Supplement Facts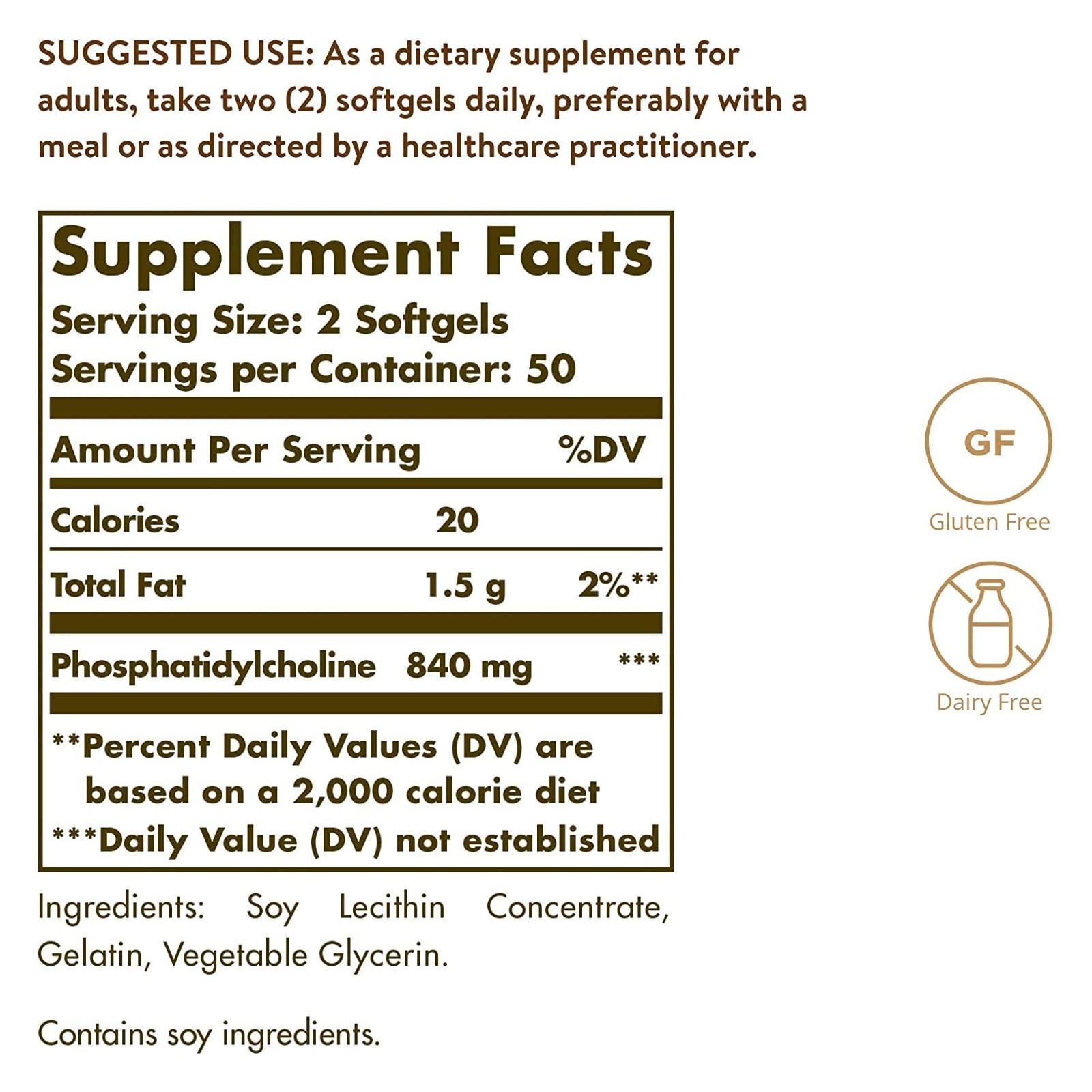 Payment & Security
Your payment information is processed securely. We do not store credit card details nor have access to your credit card information.